Registration is done! What's now?
April 26, 2018
REACHLaw Operations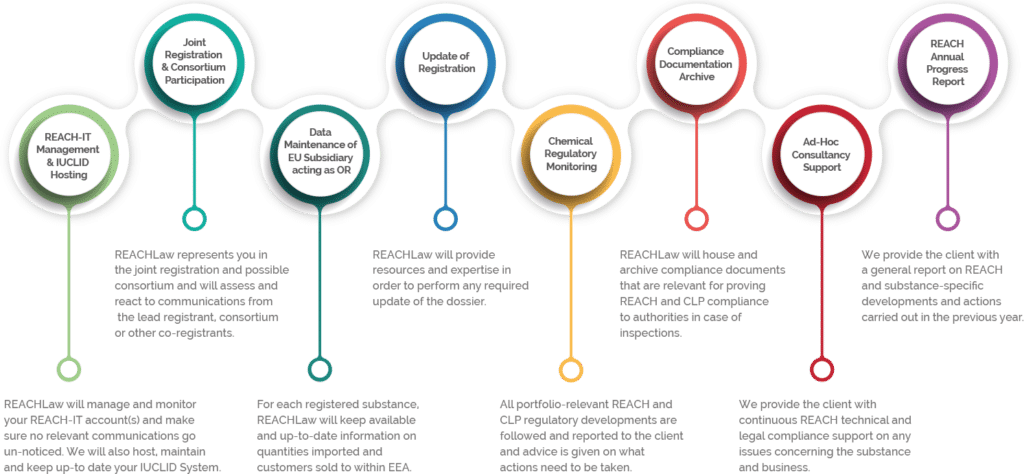 The REACH & CLP work doesn't stop with the registration of your substances. On the contrary, a number of on-going registrant activities and ad hoc tasks will need to be carry out for an unlimited time by the registrants to react to relevant changes and keep their dossiers continuously updated due to ECHA's dossiers compliance checks but also to meet the legal requirements. Likewise, EU Member States are expected to strengthen their enforcement activities following the 2018 registration deadline, pushing the registrants to have appropriate REACH & CLP compliance evidence in case of inspections.
Managing your REACH & CLP regulatory compliance after initial registration of your substance portfolio is becoming increasingly time-consuming and demanding. Why don't you focus on your core competences and let REACHLaw with its multi-disciplinary team take care of your continuous compliance requirements?
We offer you sustained REACH & CLP compliance by taking care of all the tasks!