Course Overview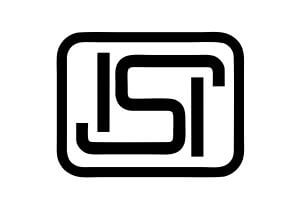 Are you looking to expand your business in the Indian market and ensure compliance with national quality standards? Do you need to obtain BIS certification for your chemical products? 
Our BIS license training course for chemicals is designed to help you navigate the complex process of obtaining and maintaining BIS certification for your products.
The Bureau of Indian Standards (BIS) is a national body and its 2016 act on Rules and Regulations aims to give customers a third-party guarantee on quality, safety and reliability of products.
Bureau of Indian Standards (BIS) has been operating a Foreign Manufacturers Certification Scheme (FMCS) since the year 2000 under and BIS (Conformity Assessment) Regulations 2018. Under FMCS, license is granted to a Foreign Manufacturer for use of Standard Mark on a product that conforms to an Indian Standard.
India currently regulates 60 chemicals under Scheme I and plans to add many more chemicals for which a license must be obtained within 180 days as defined in a Quality Control Order (QCO(s) by Ministry of Chemical and Fertilizers.
Take part in our online training:
Our training course is a comprehensive 3hrs program that covers all aspects of BIS certification for chemicals in India. Our experienced trainers will guide you through the certification process, from preparing and submitting applications to managing audits and inspections, labelling and marking and maintenance of licence.
Topics of the Training
The training course will cover the following topics:
Role of Authorized India Representative (AIR)
Overview of BIS certification requirements for chemicals
Understanding the BIS certification process and documentation requirements
Understanding Cost & Timelines
How to handle Labelling & Marking
Preparing and submitting applications for BIS certification
Managing BIS certification audits and inspections
Maintaining BIS certification and renewing certification as needed
Benefits of the Course
By completing our training course, you will:
Learn to appoint AIR, its obligations and process to change AIR
Gain a comprehensive understanding of BIS certification requirements for chemicals
Learn how to prepare and submit BIS certification applications
Understand how to manage BIS certification audits and inspections
Be equipped to maintain and renew BIS certification for your products
How to keep track on inclusions of new products
Enhance your competitiveness in the Indian market
Promote the quality and safety of your products
Register for our online training program:
Date: As agreed with the client
Time: 12:00PM – 15:30 PM IST  |  8:30 AM – 11:30 AM CEST 
Duration: 3 Hours + 30 minutes break
Course fee per participant: 350 EUR + VAT
The fee includes a Course Presentation, Practical guidance on Factory Inspection, guidance materials from BIS
*Please note that this course is not meant for consulting companies or service providers
Who can attend the training
Regulatory Affairs Managers
EHS, QC, Plant Managers
Business Managers
Foreign Manufacturers exporting chemicals to India
India office of Foreign Entities exporting to India
Indian importers buying chemicals from Foreign Manufacturers
REACHLaw India Trainers
Our trainers for this course are experts in the field of chemical regulations and have extensive experience in helping organizations comply with India BIS related requirements.
Get to know Our trainers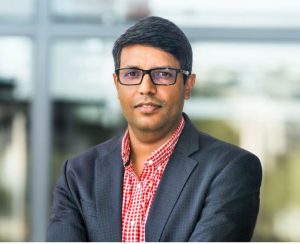 Gagan Kumar, REACHLaw India Director
Gagan works as Director of Indian operations and brings 18 years of work experience in international business and chemical regulations. His interest areas include technical regulations on chemicals eg. European REACH, REACH-like regulations, GHS, and Sustainability. He is also our Training Program Director in India.    
Gagan is an IIT Delhi alumnus with B.Tech in Chemical Engineering and M.Tech in Process Engineering & Design. He holds a certificate in Advance Program in Supply Chain Management from IIM Calcutta & a Diploma in Corporate Governance from Corporate Governance Institute, Ireland.
He has delivered various Seminars, Articles, Workshops, Trainings on Chemical Regulations including with partners eg. Chemical Weekly (India), Chemexcil (India), Chemical Watch (UK), Cobalt Institute (Belgium, UK), essenscia (Belgium), Indian Chemical Council/ICC (India), ICEX España Exportación eInversiones, E.P.E. (Spain), ICRL – International Chemical Regulatory and Law Review (Germany), The International Fragrance Association (IFRA) (India, Switzerland), ChemCon (The Netherlands).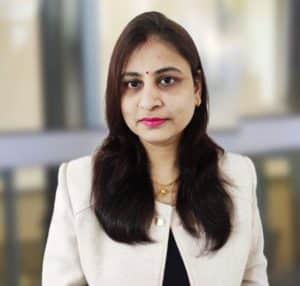 Rashmi Srivastava, Reachlaw India – Manager, Operations
Rashmi is a postgraduate from Nagpur University and holds Diploma in Intellectual Property Rights from National Law School (NLU), Bangalore.
She has 13+ years of work experience in the fields of Chemical and Agro regulatory compliance and handles India-BIS FMCS certification & REACH compliance.
She has practical experience of handling onsite inspection of foreign manufacturer site for BIS license and has delivered webinars and conducted masterclasses in association with Chemexcil and Chemical Watch for different regulations.
Medium of Language
English.
Course Certification
After successful completion of the course, the participants will be awarded a digital participation certificate.
REGISTRATION FORM
Thank you for your interest in our exclusive online training course for chemical foreign manufacturers. After submitting your registration, our team of experts will carefully review your application to ensure that you meet the eligibility criteria for the course. You can expect to hear from us soon, directly to the email address you provided in the registration form. If you have problems in submitting your registration, please do not hesitate to contact us at